The Definitive Guide to Drug Rehab Alberta
Alberta: Oil, Money, Addiction & Drug Rehab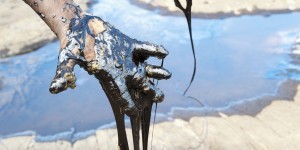 We could easily begin this definitive guide to drug rehab Alberta article as a rant on Alberta oil felids becoming the wild west of young men, young money, cocaine, Fentanyl and booze fuelled lives, which leads to addiction, destructive paths and collateral damage to the women in their lives.
Or we could shout a warning to the captains of industry that when you mix young guns with big pay checks together you create one powder-keg of a situation, but what's the point? Whether you like it or not, oil, money, and addiction has become an Alberta reality, and Albertans need help.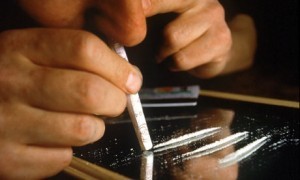 (For immediate alcohol or drug addiction help call Toll-Free: 1-800-801-8354)
These days however, we need less carnival barking and more productive action and that's why this article was written, to help you. If you are struggling with an addiction or know a loved one who is, it's time to take massive action and find drug addiction help. You just need to know the landscape.  Let us help you navigate.
In all fairness, the oil industry in Alberta has taken massive and decisive action, in recent years towards combatting addiction handling substance abuse in their companies, finding drug addiction help and working with the private treatment centers Alberta. Random drug testing, multi-phase employee interview processes, more proactive drug and alcohol education and closer relations with the drug rehab centers, however our goal is to empower the person not the company because no one is really advocating for your health, they are protecting themselves from liability issues, so you need to learn how to advocate for your own health.
So if you are struggling with substance abuse and need alcohol or drug addiction help and you live in Alberta. Whether you need access to detox Edmonton, rehab Calgary, aadac Edmonton, alcoholism treatment, Renfrew detox, Landers Treatment Center or Henwood Treatment Centre, just to name a few, our definitive guide to drug rehab Alberta has you covered, including access to private treatment centers Alberta.
I need detox, what do I do?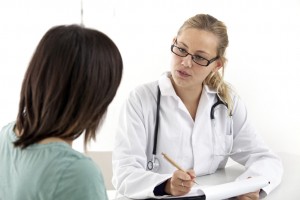 It really depends on the severity, substance, dosages, and duration of your usage. As a rule of thumb, if it's alcohol, benzodiazepine, or any sedative you must seek supervised medical attention because the withdrawal can be fatal.
If your drug of choice is an opiate, like Fentanyl or Heroin we strongly suggest you talk to a Medical Doctor, who can prescribe you medications like Clonodin and Valium to help you with your withdrawal but only at low dosage amounts. High dosage, daily usage of opiates does require supervised medical attention and we would suggest admitting yourself into detox alberta or detox bc, depending on your needs and urgency.
If you are coming off of a stimulant like cocaine, crack, or methamphetamine,  supervised medical attention is not required unless you are experiencing stroke like symptoms, which we suggest you admit yourself into your local Emergency. Sleep is the best cure for most acute stimulant experiences, however you certainly will experience mood swings and agitation during your withdrawal however none of these symptoms are typically life threatening.
If you are withdrawing from marijuana or hallucinogens, although some mood issues may occur, we suggest you seek the attention of either an outpatient counselling service or inpatient addiction treatment centre depending on the severity of your usage. You may still require behavioural modification to help you overcome these urges. You may call toll-free 1-800-801-8354 to discuss your options.
I'm on Methadone or Suboxone, what do I do?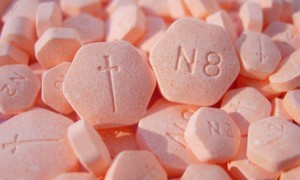 It depends on whether you are happy on these opiate alternative medications or not. These medications can be habit forming, even at the recommended dosages, so if you are unhappy on these medications, there are private medical detox facilities that can help you withdraw comfortably off of these medications. This does require medical specialist supervision.
If you are seeking drug rehabilitation, there are specific private treatment centers Alberta and AADAC which is governed by Alberta Health Services that may be willing to manage your methadone or suboxone treatment while you undergo your rehab help.
To determine which solution is best for you, you may call toll-free 1-800-801-8354 and speak with an Addiction Specialist.
I am a professional and need to remain anonymous, what do I do?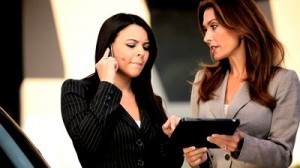 A government run centre may not be the solution for you. If you are a business executive, medical professional, business owner, celebrity, politician, athlete, or just someone where anonymity is of your highest priority you will want to consider private treatment centers alberta or private treatment centers bc to meet your privacy needs. These centres typically offer added services and amenities like yoga, massage, full service gyms, meditation, art therapy, and pools to name a few, offer a a higher ratio of clinicians to clients, house less clients, and run adaptive, tailor made programs for the individual with a focus on one on one therapy over group therapy.
What's the best drug rehab for me?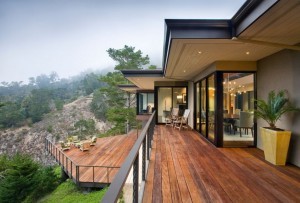 The best drug rehab is one that offers the most attention, the most variety and the most relatability. How do you find this out? It's simple. Just ask the addiction treatment centre a few questions. 1. What is your maximum client load? In our experience, anything over 15 clients under one roof starts to become unmanageable and easy for clients to hide in the shadows and not really face the word they need to do 2. How many counsellors do you have? The answer to this question is in direct proportion to client load. It's not so much how many counsellors a drug rehab has on staff but rather the ratio. A high quality ration would be 3:1 which means for every 3 clients, there is 1 counsellor on staff 3. What modalities does your program offer? The more variety in addiction treatment, we find, the better. Certainly, any quality drug rehab alberta will have a core curriculum with a core belief system but one size doesn't always fit all, so the more tools drug rehab centers have in their tool belt, the better. 4. Are you co-ed or discreet addiction treatment centre? Statistics show that addicts recovery at a faster rate, the sooner they feel safe in recovery. Co-ed drug addiction help, especially in your fist few weeks of recovery can feel very uncomfortable, especially for women. In many cases, the root cause of a women's trauma, whether real or perceived can be the opposite sex. Then she attends Calgary addiction services, aadac grande prairie, or Edmonton drug rehab, which are all co-ed services and she freezes, unable to share and until she begins to share her story she will be unable to recover. This is the same for men as well but the example pertaining to women clearly accentuates the point. Men and women feel most comfortable with their own gender when it comes to addiction and mental health issues.
I need addiction treatment but I have no money, what do I do?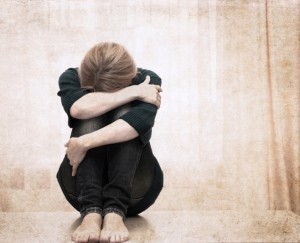 AADAC, a service governed by Alberta Health Services runs a variety of Province subsidized programs. Depending on the time of year, you could however be facing a long wait list unless you are on social services, your social worker might be able to expedite inpatient drug rehab alberta services for you. Provincial centers do have a high ratio of correctional clientele and social service clients and the Provincial centers do manage a much higher bed count with a much less counsellor to client ratio so be advised, although these no money drug rehab Alberta solutions can accommodate you in a financial crisis. To see if you qualify for Addiction Canada Provincial services please contact AADAC, in your community. Here is some main AADAC centre contact information.
AADAC Edmonton:
10010 102a Ave NW, Edmonton, AB T5J 0G5
780-427-2736
AADAC Calgary
1005 17th Street NW
Calgary, AB, T2N 2E5
403-297-4664
1-866-332-2322 (Toll Free)
AADAC Grande Prairie
11333 106 St.
Grande Prairie, AB T8V 6T7
780-538-6350
Do I need a referral from my Doctor?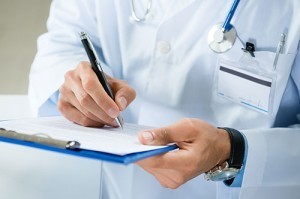 For an AADAC centre, you may need a referral from your Doctor. For private treatment centers Alberta, you do not need a referral from you Doctor.
Also, when it comes to Doctors, addiction is a specialized area of medicine. We strongly suggest you visit, if you want to consult with a Medical Doctor before you enter treatment, with an Addiction Specialist. You can find one by contacting the College of Physicians and Surgeons of Alberta here: 1-780-969-4970 or you may ask your General Practitioner for a referral.
However, if you are seeking immediate private drug rehab services, you can easily have an over the phone assessment conducted first at toll-free: 1-800-801-8354 which will answer many of your questions immediately without having to wait to see the addiction specialist.
How long should I my addiction treatment program last?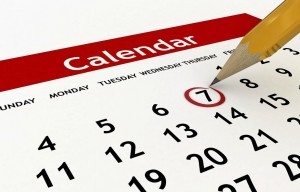 Unfortunately, this seems to be the biggest concern of most new clients preparing to enter drug rehab center. The average stay at any drug rehab Alberta is between 45-90 days.
We understand that people have lives, families, commitments and responsibilities but without sobriety, for many users in active addiction, it could mean loss of everything and in some cases, death.
So what's worse. 90 days in a comfortable addiction treatment centre, with a bed, pillow, 4 square meals a day, and all the amenities you need or a coffin? We know this sounds harsh but this is the harsh reality of addiction. People die.
The ultimate answer is, for addiction treatment, lengths of stay; the longer, is always, the better and it's better to get it right the first time.
Final Thoughts
These days, everyone knows someone who has experienced some form of substance abuse. Whether it be illicit street drugs like cocaine and heroin, to prescription painkillers like Oxycontin and Fentanyl or an unhealthy relationship with alcohol, addiction Canada is on the rise and addiction in Alberta is at the forefront of that rise.
We hope, if you every need help, that this definitive guide to drug rehab Alberta will give you some guidance, awareness and understanding around what steps to take next and if you need immediate help, you can always call the drug addiction help hotline, toll free: 1-800-801-8354
The Definitive Guide to Drug Rehab Alberta ©
Comments
comments