A Healing Retreat for Alcohol and Drug Rehab in B.C.
Featured on:

West Coast Wellness Centre for Women is a drug and alcohol addiction treatment centre for women, located in Maple Ridge BC, in the Greater Vancouver area.
Why West Coast Wellness Addiction Treatment Centre for Women – Alcohol Rehab and Drug Rehab in Greater Vancouver, BC?
Unique aftercare program for families and clients during and after treatment. We are one of the very few treatment centres offering this type of aftercare program.
Testimonials
I came to West Coast Wellness not wanting to be there due to a much needed family intervention and it completely changed my life. I was on the verge of losing everything including my son, The counsellors there helped me to get my life back and be true to myself something I have never done before. Its true they do not sugar coat things but they do follow it up with a lot of love. Thank you women into healing. I thank you, my family thanks you and most important my son thanks you.
West Coast Wellness changed my life. Before I came there my life was a mess. Now I know how to cope again and love myself – thank you ladies of West Coast Wellness
Today I feel strong in my sobriety. I like and value myself more. I have new and more efficient ways of coping with life. They made sure that I was set up with a good aftercare program and I know that they'll always be there if I need additional support. I am so very grateful for my life today. It is so different from what my life was like and I have W.I.T.H to thank!!
I love you Westcoast Wellness Centre. You gave me my life back. And my smile, something I had lost for many years. Thank you!
West Coast Wellness Centre does Love You Until You can Love Yourself and then some. I was not sure treatment would help me as I had been 3 times before but definitely not like a program like this. The counsellors and other staff are there for you 24/7. It's so nice to look in the mirror and like what I see today . I will be forever grateful for the gift you have given me….Myself
My experience at West Coast Wellness will always stand out as a pivotable changing point in my life. My life had become unmanageable as alcohol consumed my being. I was lost and was open to accept the help the staff at W.C.W.C. were so willing to give. It was extremely clear that they have a passion for what they do and the knowledge and experience to guide me on the road to recovery.
Thank you, West Coast Wellness. You gave me the skills to live life without drugs and alcohol, and for that I'm forever grateful.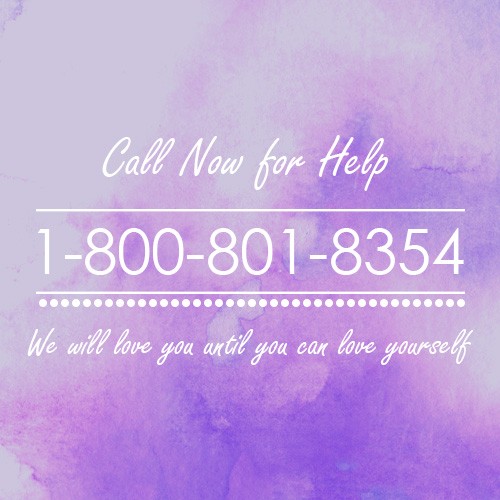 Women's Only Treatment Centres in BC
Our alcohol and substance abuse addiction treatment centre for women recovery programs is designed to guide women into healing who have lost themselves to addiction into new, healthy ways of living. We offer 45, 60 and 90-day personalized individual drug rehab programs in our addiction treatment centre for women located in Vancouver area of British Columbia, Canada. Here at West Coast Wellness Addiction Treatment Centre for Women alcohol and drug addiction treatment centre for women in Greater Vancouver, BC we realize everyone's recovery after addiction treatment is a new found journey and is unique to them and so is the path it takes to get there.
Alcohol and Drug Addiction Treatment Centre for Women
Inpatient Drug Rehab Program – consists of group therapy, lectures, individual counseling, and self-assessments, but we take time to celebrate along the way, as well as conferences with family and referral sources that help our women into healing. We make addiction treatment and drug rehab for women a transformative experience.
Our addiction treatment centre for women uses the 12 Steps of Alcoholics Anonymous and the 12 Steps to Self Esteem which we incorporate throughout our addiction treatment programs at our drug and alcohol treatment centre, addiction and substance abuse treatment centre in Greater Vancouver. Our addiction treatment centre believes in healing the whole person not just the addiction and also take a holistic approach with meditation and yoga incorporated into our addiction treatment program. Our daily one-on-one counselling is to deal with what came before the addiction as every ones reason for addiction treatment is different. Therefore it must be the formulation for their program.
Women have special needs and our experienced drug rehab professionals understand that. Often women need a new sense of real purpose and value. They need to feel loved, supported, and cared for to begin the process of changing their lives. There will be an immediate connection of support and understanding when each client arrives at West Coast Wellness Addiction Treatment Centre for Women and begins her journey of recovery at our substance abuse treatment centre. Women here are given the privacy and help they need to rediscover themselves and begin to recover in mind, body and spirit from the devastation of alcoholism and drug addiction.
Get to know our addiction treatment centre team for alcohol rehab and drug rehab »
A Healing Retreat for Alcohol and Drug Rehabilitation in BC
West Coast Wellness Addiction Treatment Centre for Women is a place where every woman can rediscover her capacity to live a fully enriched and empowered life and to make effective choices for optimal physical, emotional, cognitive and spiritual health. We are committed to restoring and developing new, healthy and balanced ways of living that includes family, community, culture, value systems, spiritual growth and re-entry into the real world.
Whether you are looking for an Edmonton Drug and Alcohol Rehabilitation Centre, one in Saskatoon, Regina, Winnipeg, Ontario or even a Calgary Alcohol and Drug Treatment Centre, we can help.
Individualized, custom case management for each client
This allows us to create individual strategies and goals for drug rehab and alcohol rehab while ensuring an honest and transparent partnership.
Daily One on One Counselling
We emphasize one on one as much as group counseling and direct aftercare counseling starts here long before graduation. (Post graduation aftercare counseling is included in your initial cost.)
Comfortable & intimate numbers
We choose to keep our substance abuse treatment centre small and personal so that we are better able to provide a better staff to client ratio plus allowing women to have the special addiction treatment care they need for alcohol rehab and drug rehab while feeling safe. You will find much understanding, grace, support and encouragement from our entire team.
Affordable Substance Abuse Treatment Centre in British Columbia
We offer a complete menu of help and services for drug rehab and alcohol rehab. When you consider the cost of addiction, its activities and destruction it might be wise to invest a reasonable amount in new and healthy living. Please see our Fees section.
Integrity & leadership by example
Every member of our staff and company of colleagues endorse the value of setting everyday examples for our clients and others to learn and live by. We understand the need to be accountable and at times even transparent to each other in service as well as those we serve. "We must act as though the whole world was watching."
"Confidentiality, anonymity & security
are firmly enforced at West Coast Wellness Addiction Treatment Centre for Women."
Contact us for more information about our Women's Drug and Alcohol treatment centre in Vancouver.
Service Areas
Our alcohol and drug treatment services including interventions are available across Canada including:
British Columbia
Vancouver • Kelowna • Kamloops • Prince George
Alberta
Edmonton • Fort McMurray • Calgary
Saskatchewan
Regina • Saskatoon
Manitoba
Winnipeg • Brandon
Ontario
Ottawa • Toronto • Hamilton • Thunder Bay • Windsor
Quebec
Montreal
Living in Alberta? We can help!
Calgary and Edmonton Drug and Alcohol Rehabilitation Centre
Alberta Drug and Alcohol Rehabilitation
Financing Available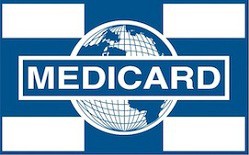 Contact us